Implementing New Technology Right the First Time
Implementing a new technology can come with a lot of complexity and potential setbacks. As the person responsible at your organization for new technology implementation, or as someone who has goals based around the new functions – the implementation process must go smoothly, and the outcome must match expectations.
Not to worry – in this article, we will walk you through the key dos and don'ts at the beginning, during, and after the implementation go-live to ensure your team is on its way to success.
Invest in strategizing and re-engineering the process upfront. Articulate the process; Envision brand new architecture and avoid implementing the legacy architecture. This can require a significant investment but will pay for itself down the road.

Obtain buy-in from necessary business teams and users. Onboard them from the start.

Invest in training your team. This will be a catalyst for active participation and will optimize dependencies on temporary consultants.

Find the right Project Manager and create an integrated, holistic plan that is owned by the Product Owner. The PM should be experienced in handling senior and on-ground resources and be enabled to make decisions.

Discuss and agree on the approach and methodology in detail

with the team. Create metrics and methods of tracking progress.
During Implementation
Actively engage from the start, do not wait until the end to put in a major effort.

Use the new platform for its strengths, and don't try to use it where it doesn't fit. That can lead to an inefficient environment. Instead, implement a holistic solution that works seamlessly across the new platform and existing platforms. Designate an owner for the end-to-end process.

Focus on a minimum viable product. Exceptional scenarios and complex functionalities can be layered once MVP is successfully implemented.

Test happy path functionality first, and test risks and gaps later.

Ensure relevant teams (involving user groups, IT admin, and the testing team) are consistently engaged throughout the implementation.

Stick to the agreed approach and methodology, only modifying if fully agreed upon and necessary.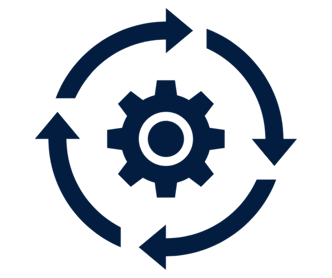 Employ a full-time expert to augment external support. Some activities should be completed in-house, while some require additional expertise.

Continue to invest in training. Allocating the budget for training will ensure the full functionality of the tool and the best adoption probability.

Stay agile in terms of including new features and benefit from the latest updates in the technology.

Build on MVP to include more functionality step by step.