Using Customer Data Effectively
Do You Need Another Complex Tool to Understand Your Customer Data?
Marketing tools with tons of external data and complex algorithms can seem like the only solution to finding new customers or better serving current customers.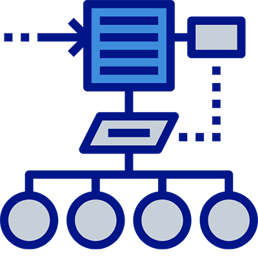 The more data and the more opportunities to manipulate it, the better, right? Wrong, sometimes that solution can be time-consuming, overwhelming, and lead to more work and less efficiency. In most cases, the solution to using customer data effectively can be created within current systems.
Each business is unique. When I say that, I truly mean it. To understand this better, think of Apple and Microsoft; for example, are their customers the same type? Is their geo-market focus the same, and is their product offering comparable? Is their manufacturing strategy similar? The same set of questions for Toyota and Ford, or for Nike and Puma. The answer to every question above is a clear NO.
It is a common mistake, people assume, if there is a similar business, those businesses are vying for each others' customers. When you look deeper, you realize that they are all unique. Successful companies like Apple and Microsoft didn't start out thinking about how to acquire the competitor's customers. If they did, they would fail. Instead, they worked on how to acquire and retain their own customers. And the best way to achieve that goal is always – to understand YOUR customers, current and potential.
Understanding & Connecting Your Customer's internal systems contain most of the relevant data needed to understand customers. What sets successful companies apart is how they connect and use that data across functional verticals. There is an incredible benefit in connecting customer data across different systems (lead management, contracting, supply chain, production, pricing billing & collections, CRM, and accounting). Pivoting relevant data into dimensions for your business's decision-making is necessary to succeed in this method. Then you can use the power of algorithms to provide the most relevant insights in real time. That is the game-changer.
For example, data from supply chain and CRM is most relevant for lead management; Collections, contracting, and lead management data can help in pricing; management and production contribute largely to pricing, and CRM data is relevant for production planning. Weaving all of this together in a way that provides holistic and customer-centric insight enhances your knowledge about what the customer wants, how much are they ready to pay, and what the timeline of demand is. All this insight, if used efficiently, contributes towards optimizing topline revenues and maximizing margins.
At Voiant, we use top technology innovators in conjunction with a data warehouse and existing system platforms to create an integrated environment where customer data is connected and analyzed. We start with a review of each dataset in your environment, understanding its relevance to the customer journey, and then selecting the relevant portions of it into the Anaplan Datahub. Within Anaplan, we build the logic and algorithms that serve to consume, analyze, and provide relevant insights to an organization's decision-making. Providing predictive Insights is a key component of this build and a major factor in the success of the data integrations.
For a more in-depth look into the potential pitfalls of big data, read this article on how to avoid data roadblocks when implementing a data strategy.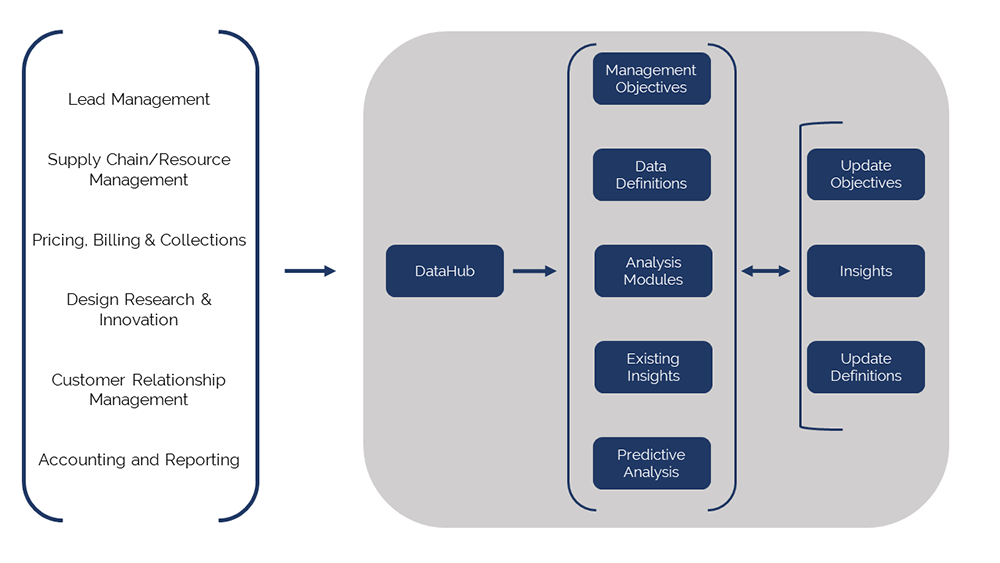 Bringing it all Together
Looking closer at each of these data points, companies can make rational decisions in near-real-time,
When customer data is shared and analyzed in near-real-time, it allows companies to make rational decisions at the right time. Setting data up in this manner also allows making changes quickly as needed, mitigating the risks associated with implementing a process like this. The risks to their top-line and bottom-line margins are minimized, and customers are better serviced – leading to a happier and more loyal customer base.