Life Sciences Company Cultivates a Global Solution for Agricultural Demand Planning & Sales Forecasting
With the help of Anaplan software and Voiant as their consulting partner, a leading global agriculture science and technology provider can better accommodate demand and supply using real-time tracking and planning processes.
This organization has thousands of farming products requiring advanced planning to accurately deliver on orders in the near and long term. Outdated spreadsheet-based solutions were causing the company to lose pace and accuracy with customers; now with the Anaplan-based solution, the planning process has become quick and reliable.
Challenges: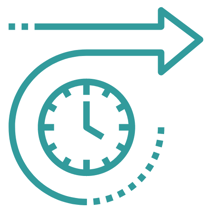 How do agricultural product companies get the right products to thousands of farmer-customers? This company looks three years into the future using sales-driven demand planning. Demand planning for this organization is a complex planning process that until recently required hundreds of spreadsheets dispersed across global sales and product teams for manual aggregation.

The spreadsheets quickly became outdated, making real-time analysis and adjustments difficult, and the increasing pace of business magnified these challenges. The company planners found themselves unable to quickly adapt to constantly changing environmental conditions, new product innovations, and adaptations in agricultural needs.
Solution:
Anaplan software was chosen to reinvent the demand planning process, and the company leveraged the Voiant Sales Data DeskTM approach to make it successful. Voiant implemented tops-down and bottoms-up goal setting and sales forecasting use cases to optimize and future-proof the demand planning process.
The solution Voiant created accepts supply volumes and constraints given by product managers and agronomists. It then allows the commercial sales team to meet with their customers to devise a three-year demand plan.
Three years out, the sales team is providing product demand.

Two years out, that planning drives product choices.

One year out, products are allocated to the customers via sales forecasting.
Outcome:
At each planning period, the forecasted demand volumes are aggregated for thousands of customers so crops can be planted to meet demand, finance can report updates, and sales teams can enact their business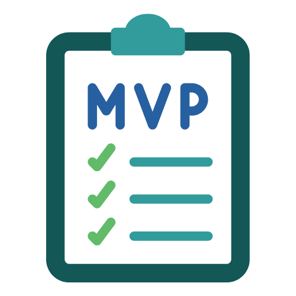 plans.

The solution allows the sales and product teams to provide demand planning signals throughout the organization as far as three years out, while also setting current-year forecasts against that plan. All users, including the product and market managers, demand planners, finance team, supply and allocations planners, agronomists, and the Executive team, rely on Anaplan as a source of truth for products and customers across planning horizons.


This solution ultimately was voted the most valuable business tool in this organization's North American operations. Based on that success, the platform has been implemented globally, with regional modifications to meet unique business requirements and local needs.
Contact Us to Learn more about Demand Planning and Sales Forecasting