Sales Performance Management Defined
Voiant's View of Sales Performance Management and Why You Need to Know About it.
Defining Sales Performance Management?
Defining Sales Performance Management (SPM) is no small task. SPM is a term that often rings synonymous with the ability of an organization to perform the important tasks of paying the field force commissions, distributing a goal, and continuous improvement of these processes. The toolkit of methods, tactics, and data organization each company needs to set-up, it encompasses an approach that is aimed at improving the performance of an overall sales design and providing salespeople the proper resources to succeed. Traditionally, and in my two-plus decades of performing this type of work, most customers are concerned with making sure the goal is distributed and paying compensation accurately.
But often, it is even more critical that those deadlines and targets might be wrong, and those sales reps might not have the right information at the right times, to make informed smart choices.
Having a focus on Sales Performance Management is a best practice of any sales ecosystem – it is the backbone to a successful sales team. When a focus is brought onto SPM, there is always room for improvement and new data to unearth.
Why You Need to Know About it
Sales decisions can no longer be reactive, sales leaders need to be looking to the future and forecasting to be able to endure the ever-changing market landscapes we've seen over the past few years.
According to Markets and Market during a recent study, the global Sales Performance Management market size is projected to grow from USD 1.5 billion in 2020 to USD 3.4 billion by 2026, at a compound annual growth rate of 14.9%. What that means for you in the sales world, is that people are catching on, sales ecosystems are changing. The days of slow, one-man operations using only spreadsheets for calculations are over. Sales leaders need full access to a Data Hub, and sales members need quick and painless systems to track their work.
So Where Do You Start?
At Voiant we believe there are 5 Pillars of SPM that must be connected and optimized for proper sales planning, operations, and insight.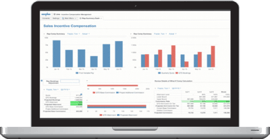 1. Sales Data Hub
First, you need a single source of truth for all our sales performance metrics. A sales data "source of truth" for sales planning, operations and analytics powers greater collaboration and effectiveness across your sales functions and tools.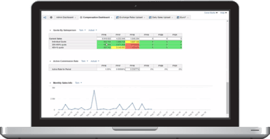 2. Sales Planning
Once established, sales leadership can be provided the ability to drive top-down commitments aligned to bottom-up plans using a collaborative model, built on common accounts, sales history, market intelligence, and forecast data.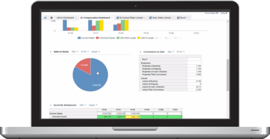 3. Account Segmentation and Territory Management
Managers can develop a strategic account strategy designed to increase revenue and drive profitable growth using segments that are unique to your business based on data-driven account scoring. The right sales territories and quotas can be defined to provide sales a clear line of sight to objectives, from Day 1, and balance sales territories to optimize performance, talent, and customer coverage.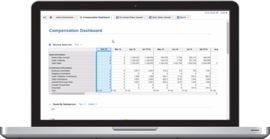 4. Sales Crediting/Sales Incentive Compensation
Incentive plans can be designed in a more agile way, modelled, and configured at the pace of your business. You'll be able to deliver commissions, bonuses, contests and awards that have a real impact on your business results.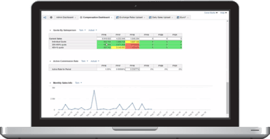 5. Sales Forecasting/Sales Analytics and KPI's
Lastly, KPIs can be managed in one place. The right data can be harnessed from across your organization. You'll be asking the right business questions to deliver sales effectiveness insight at the outset.
How do these 5 pillars drive ROI?
The Sales Data Desk drives ROI by incorporating all 5 pillars into one connected platform for sales planning, operations, and insights. Voiant applies process optimization, and data visualization and we use Anaplan Software to provide us the flexibility to handle big data sets and take information across the organization in ways that could not be envisioned. This alignment of process, technology, and data bring disparate information together in ways that create connected real-time views of business opportunities and sales performance.
It's honestly pretty cool – view some customer success stories from Anaplan or get in touch with us to learn more about how Voiant & Anaplan can help your team.