3 Sales Operations Problems that are Causing Your Employee Turnover
Employee attrition is a major issue facing many employers across the globe and throughout various employment sectors. In the Sales market, this issue is of even greater concern. The sales turnover rate is reported to be 3x higher than other professions at 35%.1
With sky-high turnover rates like that, it's so important that you have the right operational processes to keep your sales team feeling empowered to meet their targets. In our experience optimizing and modernizing sales organizations' operations, we have found three common pain points sales reps face that cause them to want to leave jobs quicker. Understanding these pains and planning to avoid or minimize them can lead to a happier, more productive, and longer-lasting sales team.
Territories Aren't Optimized for Your Sales Reps
When it's time to consider your territory design, you should make sure that the employee outcome is at the forefront of your mind. Your sales reps need to have territories that work geographically if that's still a consideration, but those territories also need to be within the sales reps' strengths and take into account their previous relationships and knowledge base.

Territory optimization is no longer a straightforward process that can be completed using zip codes or account names in a spreadsheet. Territories are becoming increasingly sophisticated and require a more complex design to meet sales reps' needs and therefore meet revenue needs.
Manual Processes Keeping Reps from Reaching Targets
The average amount of time a sales rep is able to spend each week on actual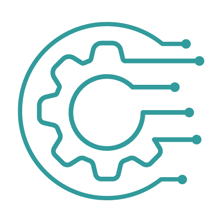 selling activities is only 35.2%2. The biggest bucket of non-selling activity is spent on administrative tasks, with almost 18% of the rep's time3 spent per week in that category. That amount of time can be extremely frustrating for someone who is working towards a quota that is most likely being based on an assumption of more than 30% of the week being spent on selling. When you have effective territory design and have segmented accounts properly, reps are able to focus on the accounts/customers that have the highest likelihood of buying the most products and services.
Implementing technology that will lower administrative requirements and help automate their day-to-day process will give your sales team back the time they need to dedicate to selling. Nearly 60% of respondents in this survey4 showed that workers believe they could save at least seven hours a week with automation.
Not Accounting for Ramping Time in Success Measurements
The average tenure for a sales representative role is only 18 months5, with over 3 of those months spent ramping up and training. Newly hired sales representatives quickly start to feel burned because they are unable to meet the first-year quotas that have been given to them under the expectation they will have 12 months to meet them. In reality, a new sales rep will have about 8-9 months to reach that first-year target after an average of 3.2 months spent6 ramping into the new role and spent on training.
If there is a lack of understanding in the quota-setting process for first-year sales reps, the employee will feel frustrated when they aren't making the type of compensation they expected. This discrepancy is one factor that we recognize as leading to that quick 18-month average sales rep turnover.
Summary
Your sales team is a crucial element in driving revenue in your organization and in shaping your customer expectations. If your reps are feeling unheard, burnt out, or too busy to dedicate the time to properly sell your products and services, your brand and your revenue will start to decrease in value.
Voiant emphasizes the importance of the person selling and the experience they will have every day at work. We solve the complex problem of building technology to make employees' jobs more manageable and enjoyable while also creating solutions that will lead to higher revenues and more growth opportunities.
Contact Us for a Complimentary 30-Minute Consultation
References
1. https://mapmycustomers.me/2021/11/04/average-sales-turnover-rates/
2. https://www.linkedin.com/pulse/why-sales-reps-only-spending-352-time-selling-gabe-larsen/
3. https://www.salesgig.com/articles/how-much-time-do-your-sales-reps-spend-selling-probably-not-enough
4. https://www.smartsheet.com/content-center/product-news/automation/workers-waste-quarter-work-week-manual-repetitive-tasks
5. https://blog.hubspot.com/sales/how-to-manage-a-high-performing-sales-team
6. https://www.xactlycorp.com/blog/sales-ramp-up-time