Re-Engineering Compensation Management Through Anaplan
The sales operation team at a large and well-established company was struggling to keep up with increases in business brought about by a combination of acquisitions and organic growth. The Compensation Management structure was continually falling behind expectations.
Complex Compensation Plans
The compensation structure within the organization was getting increasingly complicated, but the platform solution to calculate and plan the structures was outdated. To add to their complications, the number of transactions processed had increased by 20% year-over-year. The sales operations team had to keep up with the need to process more than 100 unique compensation plans across thousands of field sales reps month-over-month.
The compensation was currently being processed through systems that had been created more than 20 years ago and thus were urgently in need of a robust compensation management system. With their full management system update in the works, there also had to be a total overhaul of the compensation structure and related upstream & downstream processes.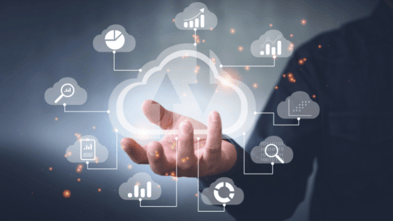 Integrated System Solution
When working within large and complex organizations and sales compensation structures, the right solution isn't always to start from scratch but rather to build on what has already been done and improve where you can. This process can allow work to begin without delaying any growth or causing any issues within changing markets.
Voiant created an integrated architecture that worked seamlessly between the company's pre-existing data warehouse systems, Anaplan, and their in-house ERP & HR Management systems. These integrations enable the company to work with many input datasets, and super heavy transaction data and still provide the necessary real-time updates back to stakeholders ranging from field sales to their leadership.
Building Transparency and Trust Around Compensation
The expectation of management and additional stakeholders involved in the project revolved around developing organization-wide trust for the compensation framework. The objectives were:
Decrease manual interventions; Automate comp processing
The ability for Finance, Human Resources, and IT teams to run standard & customized reports on their own
Create a single source of truth for compensation elements and data
User-friendly dashboards; Near real-time availability of information
Consolidated reporting and fast decision-making ability for leaders
Reduction in queries and disputes; Reduction in time taken to resolve them
Increased data governance, security, and recoverability
What-If simulation & modeling capability
Full transparency and trust in the compensation structure are crucial to managing the stability of constantly scaling companies, and trust is even more critical if that company relies heavily on the ability of its sales channels. Sales operation functions face a unique range of questions and challenges. Challenges include the balancing of rational comp structures and the ever-evolving demands of their sales functions and leaders. All this needs to be backed up by strong territory management and account assignment framework and near real-time compensation visibility for the sales reps.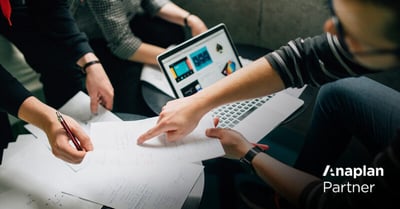 Overcoming these challenges is critical, and Voiant has worked with many large sales-driven organizations to achieve their compensation management objectives. Our experience when leveraging Anaplan, in these situations has resulted in the swift integration of sales technologies that helps companies effectively execute sales planning and incentive compensation management, as well as integrate into existing upstream and downstream systems.
Contact us to learn more about how you and your team could be leveraging Anaplan.