Diversity and Inclusion at Voiant
Diversity and Inclusion in Consulting
Diversity in the workplace means people will feel safe working at your organization and safe to feel empowered to be their true selves. Creating that kind of environment requires work, and it takes people who are constantly dedicated to that goal to achieve it. Creating a safe, diverse workplace is of course rooted in an organization's benefits and diversity and inclusion statements, but it is only truly felt by the employees when those statements and declarations aren't just words on a page or a change of a logo color, but they are rooted in the core values of the company.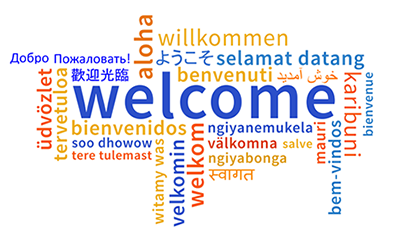 From my experience as a woman in the LGBTQ+ community, in my career working in many different workplaces, from good to bad experiences, I have realized that the difference between creating the idyllic kind of workplace mentioned above, and somewhere that might not fully live up to their statements, can hang in the balance of just one member of a senior leadership team. When the group that leads a company is in total agreement to not just accept the required inclusion statements, but to live them, it changes everything for someone who identifies with a minority or diversity group.
At Voiant, I have always felt welcome and safe, because it is a place where everyone from every nationality, race, sexual orientation, gender, age, religion, etc.… is welcome, and valued for their differences. At Voiant, diversity isn't just something we talk about, you see it in the office (or on Zoom these days) and know it's something that is looked at as a positive, something that sets us apart and makes us stronger.
I did say earlier that the feeling of safety and acceptance does have to be echoed first by the statement a company chooses to live by, and I couldn't be prouder of the Diversity and Inclusion statement Voiant chooses to live by:
Voiant is committed to Diversity and Inclusion
Diversity is all the unique characteristics that make up each one of us: personalities, lifestyles, thought processes, work experiences, ethnicity, race, color, religion, gender, sexual orientation, marital status, age, national origin, disability, veteran status, or other differences.
An inclusive culture is a work environment that welcomes and embraces the strengths of our differences, supports involvement and provides everyone equal access to opportunities and information. In an inclusive work environment, people feel comfortable and respected, regardless of individual differences, talents, or personal characteristics.
As the Marketing Manager here at Voiant, with the help of our leadership, HR, Operations, and all of our employees, I am committed to continuing to find ways to create a diverse workplace that feels welcoming. As humans on average, we spend 33% of our lives working – so if you're going to spend that time somewhere, it should be somewhere you feel accepted for who you are and appreciated for it, and Voiant is a place where that is completely possible.
To review our current job openings, please visit our careers page.