Anaplan Practice Project: Restaurant Sales
Anaplan Practice Project
Learning a new technology, like any other skill, requires practice.
Murat Akkas
, a Senior Business Solution Consultant here at Voiant, shares his Anaplan practice project using extracted SQL data from a pizza restaurant.
You can view his video that showcases the full project and then take a look through his step-by-step process to better understand how Anaplan can work.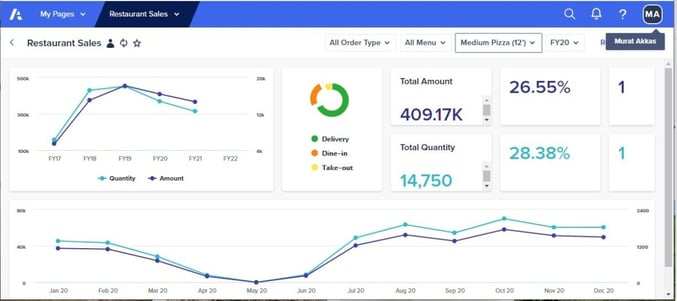 F
or this practice project, Murat copied a project
that he had already done using other tools.
He had completed this project
previously with
Excel, Python, Power BI, and Tableau. The aim was not to compare all of these tools but to practice Anaplan.
Go Through the Project Steps with Murat
First, I extracted the restaurant sales data of an authentic pizza company branch from an SQL database. Second, I have transformed the transactional data into aggregated daily data grouped by menu category, item, size, and order type. I then exported this data to a csv file. The data covers the beginning of 2017 to the end of June 2021. The transactional data has 248,365 rows, and the daily aggregated data has 137,520 rows. I created a new model in Anaplan and set the model calendar as shown in the image below: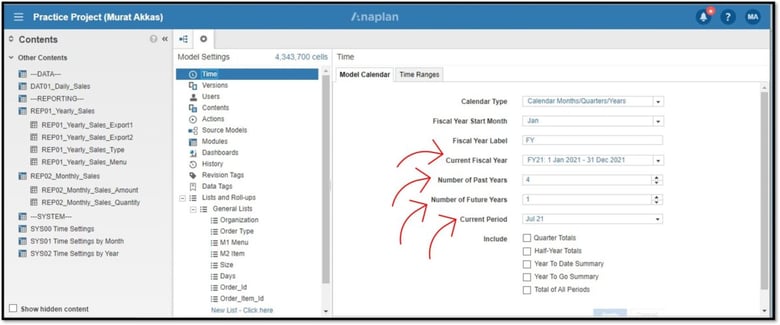 This particular restaurant offers three types of services: dine-in, take-out, and delivery. I have added an order type list and load the types of services as list items.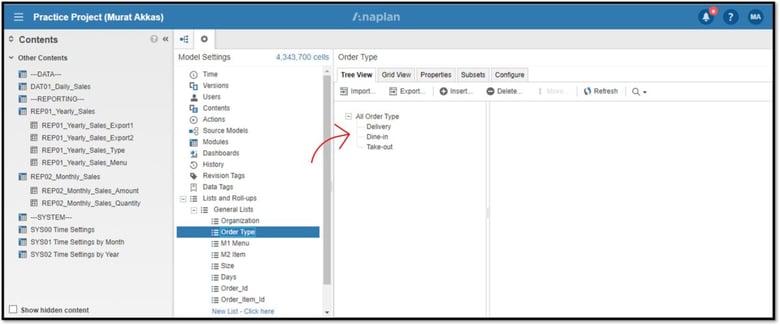 There are hundreds of menu items, so I created a hierarchical list for menu categories and items.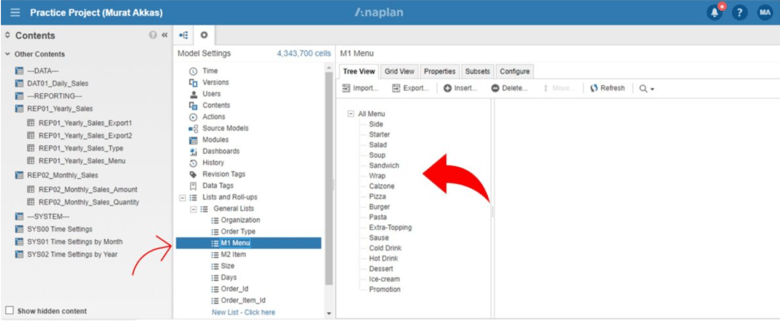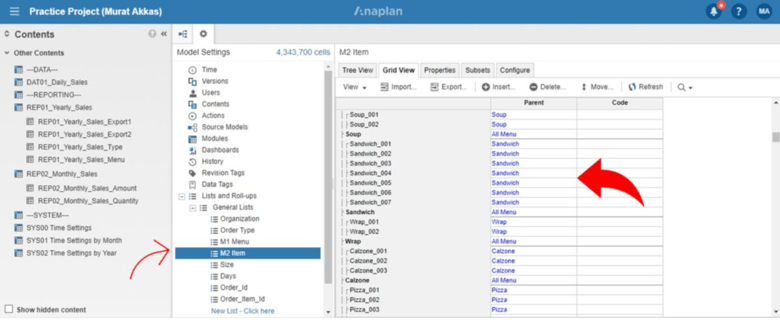 Some menu items, such as pizza, have different size options including small, medium, larger, and giant. Also, some beverages are offered in different volumes. Thus, I needed a size list. Some menu items have a single size, like soup, fries; therefore "one size only" refers only to those that have a single size on the menu.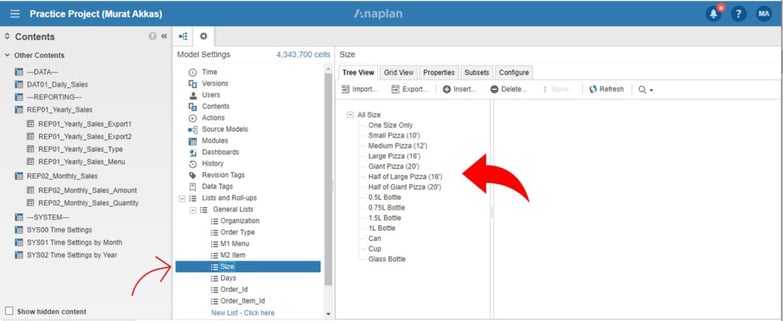 I created a data module to import the csv data file. Order type, menu item, size, and time are the dimensions of this module. On the other hand, this module has two-line items: one for quantity of sales and one for amount of sales.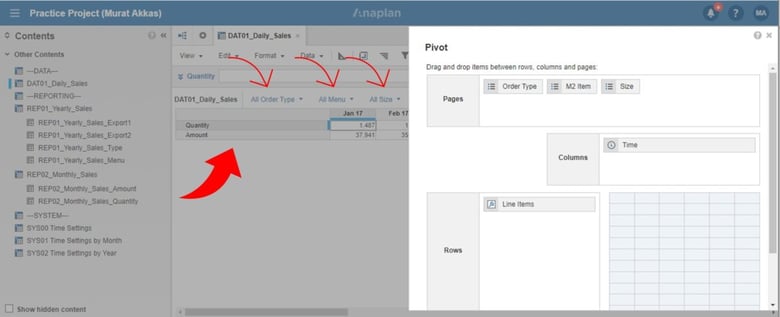 After having loaded the csv file into data module, I created another module to calculate the rank and percentage as line items for both quantity and amount.